Where can you cruise the rivers of Europe? View the map below, then click on the River Name to see current itineraries.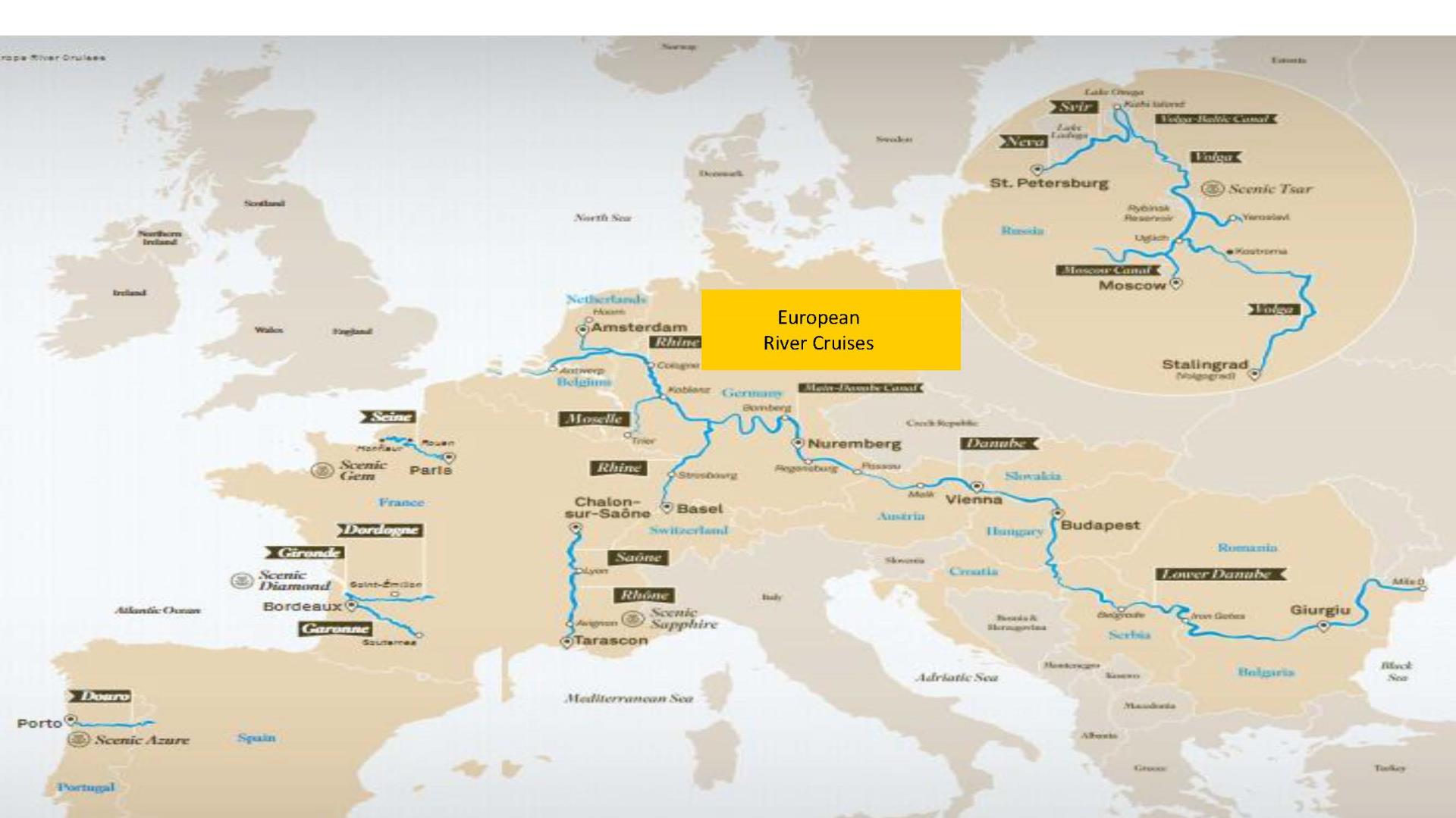 River cruises are more similar to land tours than ocean cruises. Once you arrive at the boat, the cruise line takes care of the rest. The boat is your transportation, restaurant, hotel and tour company. Relax and enjoy the opportunity to visit many wonderful towns and cities that were an integral in the history of Europe, Russia, SE Asia and other parts of the World.
With 80 to 198 maximum passengers for most river boats, the experience is much more personal, both with the staff and fellow passengers, but also with each destination you visit. Each day, typically, you wil wake up in another location and have most of the day to soak up the history, culture and special features of the area. In most cases, you can just walk off the ship and be in the town.
There are a growing number of river cruise companies and each one has its own unique characteristics. Most are very inclusive, but some offer even more inclusions in the price and several have some unique features. Having worked in the river cruise industry, I can help you determine which cruise company and which cruise itinerary is best for your particular interests.